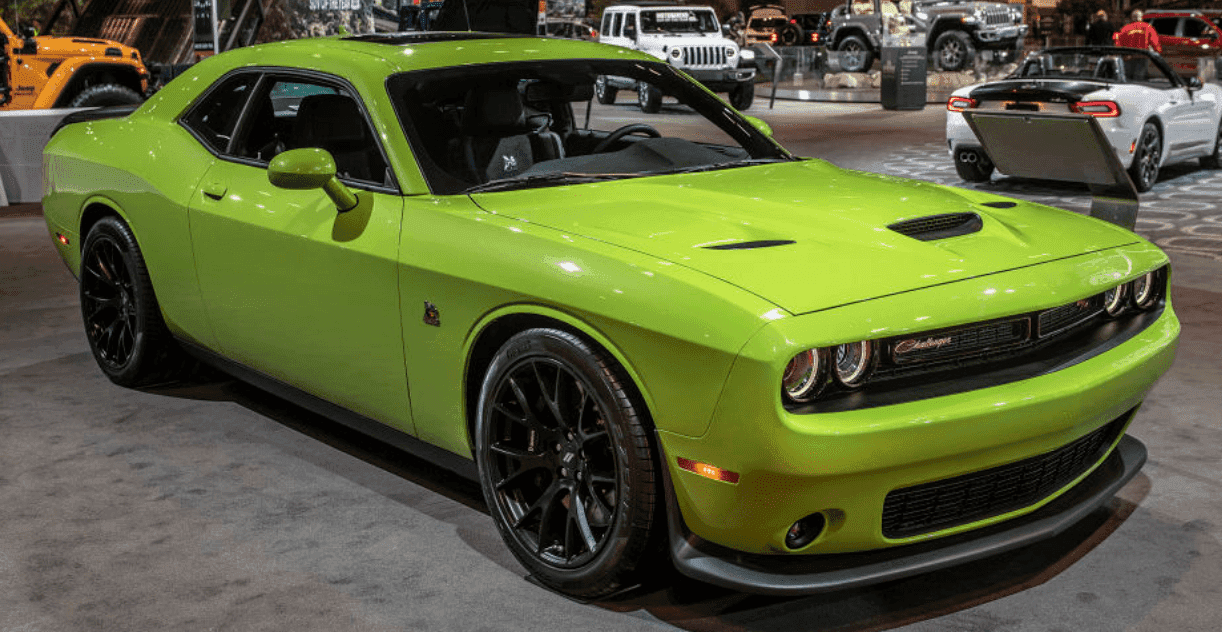 From Go Mango Orange to Plum Crazy Purple, Mopar has a long history of being decidedly unsubtle when it comes to choosing colors for their most aggressive muscle cars. Their latest color choice, however, may top them all: an eye-searing shade of high-impact green called Sublime that's sure to get the 2019 Dodge Challenger and 2019 Dodge Charger some attention, along with whoever is behind the wheel.
A so-called "Heritage Inspired" color, Sublime was last available on the 2015 Dodge Challenger and the 2007 Dodge Charger. It will be available across the board on all Challenger and Charger trim packages, including the Charger and Challenger SRT models, Charger Scat Pack, and Challenger and Charger SRT Hellcat models. Dealers can begin ordering the color this month.
"Our Dodge//SRT muscle cars give our customers what they want, an incredibly wide variety of performance models and high-impact color options. Whether it's Sublime paint, all-wheel drive capability, or 797 horsepower, Charger and Challenger stand out," said Steve Beahm, Head of Passenger Car Brands for Dodge's parent company FCA North America. "By bringing back a high-impact color like Sublime across the 2019 Challenger and Charger lineups, we're continuing to give our enthusiast customers another way to make their muscle cars even more unique when they showcase the legendary Dodge performance attitude."
Sublime is a color that goes back to the Golden Age of Mopar Street muscle. First introduced during the 1970 model year, the Sublime paint code was available for order on all Dodge vehicles except the Dodge Monaco and Dodge Polara. Dodge revived the color for a special, limited edition of the 2007 Dodge Charger R/T Daytona.
For the 2019 Dodge Challenger and Dodge Charger, Sublime adds to a rainbow of 15 available hues, including Destroyer Grey, Go Mango Orange, Indigo Blue, Maximum Steel, Octane Red, Pitch Black, Plum Crazy Purple, TorRed, Yellow Jacket, Triple Nickel, and White Knuckle.
Whatever color suits your fancy, we've got a vehicle for you here at San Marcos Chrysler Dodge Jeep Ram. Stop in today and check out our great selection of 2019 Dodge Challenger and Charger models and take a test drive. A warning, though one trip around the block, and you might wind up with some Mopar muscle in your driveway.