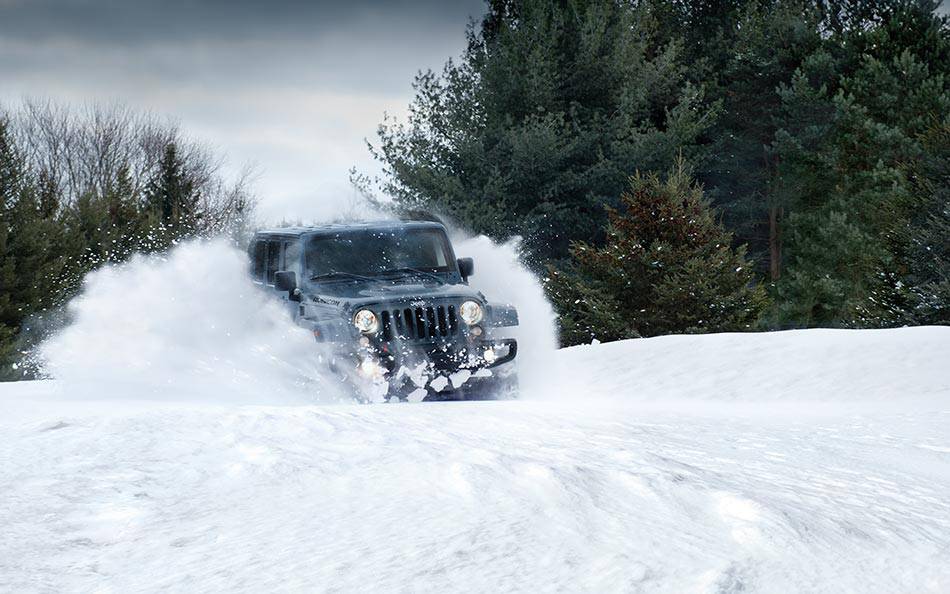 Old man winter is on his way, Texas! At
San Marcos Chrysler Dodge Jeep Ram
in
San Marcos, Texas
, we know how much our
Jeep Junkies
love their
Jeeps
! We also know how much you invest in them, so we want to help you take care of your Jeep as much as we can.
Winterizing your Jeep is one of the most important things you can do all year to ensure you Jeep is ready to tackle not only the colder weather, but also all of the adventures you have planned for next year! Here are some things you need to check for before your baby sits in the garage for too long:
Brakes
Both your regular brakes and your emergency brakes should be checked for wear and tear. Make sure your brakes have enough thickness left on them, because winter is not when you want to be sliding uncontrollably all over the roads!
Cooling System
This will help keep your Jeep from freezing this winter. Flush your coolant and give the entire system a once-over to make sure you're still in good shape.
Windshield
Now's the time to repair any small chips or cracks in your windshield before the cold temperatures send them all the way across your windshield! Also, check your wiper blades for any cracks or peeling.
Gas
Make sure you keep a good, fresh supply of gas in your tank this winter! You wouldn't want condensation to accumulate on the walls of the tank and drip into the fuel supply, causing problems internally.
Exterior
Protect your paint, trim and critical components by making sure the exterior of your Jeep is free of debris and dirt. Check all the nooks and crannies, and if you drive through road salt or sand, wash it off as soon as you can.
Are you ready for winter, Jeep Junkies?